We are one of the largest co-packers in Poland. Every year, we make millions of different types of promotional kits for the world leaders in different industries in both the Polish and other European markets. We support our customers at every stage of the order implementation ranging from consultation on the choice of materials through complex IT tools and online production supervision to top-level manufacture.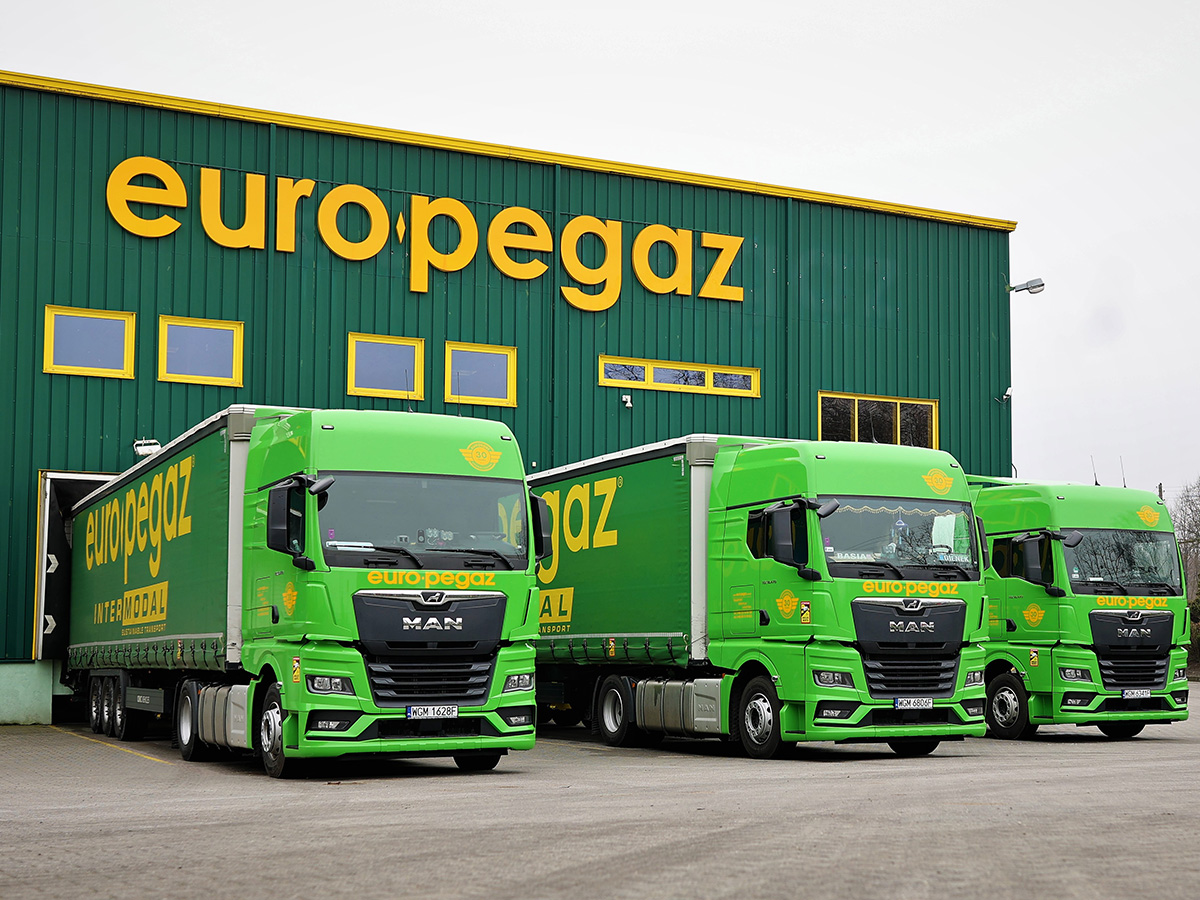 For several years, in collaboration with a global cosmetics giant, we have been successfully implementing the Keiretsu strategy thus reaching the ability to manage the entire co-packing logistics process.
We have made significant investments in modern machinery and specialised software. In doing so, we have increased the range of services provided and expanded the area of our competence in the broad process of co-packing services. Our services cover the whole process: from the organisation of supplies, components, through the ordering and purchase of auxiliary materials, approval of carton and pallet specifications, including distribution of finished sets/promotional kits within the country.
For the purposes of co-packing processes, our WMS system (Warehouse Management Software) has been adapted by addition of a highly functional "Production Module".
Comprehensive projects, including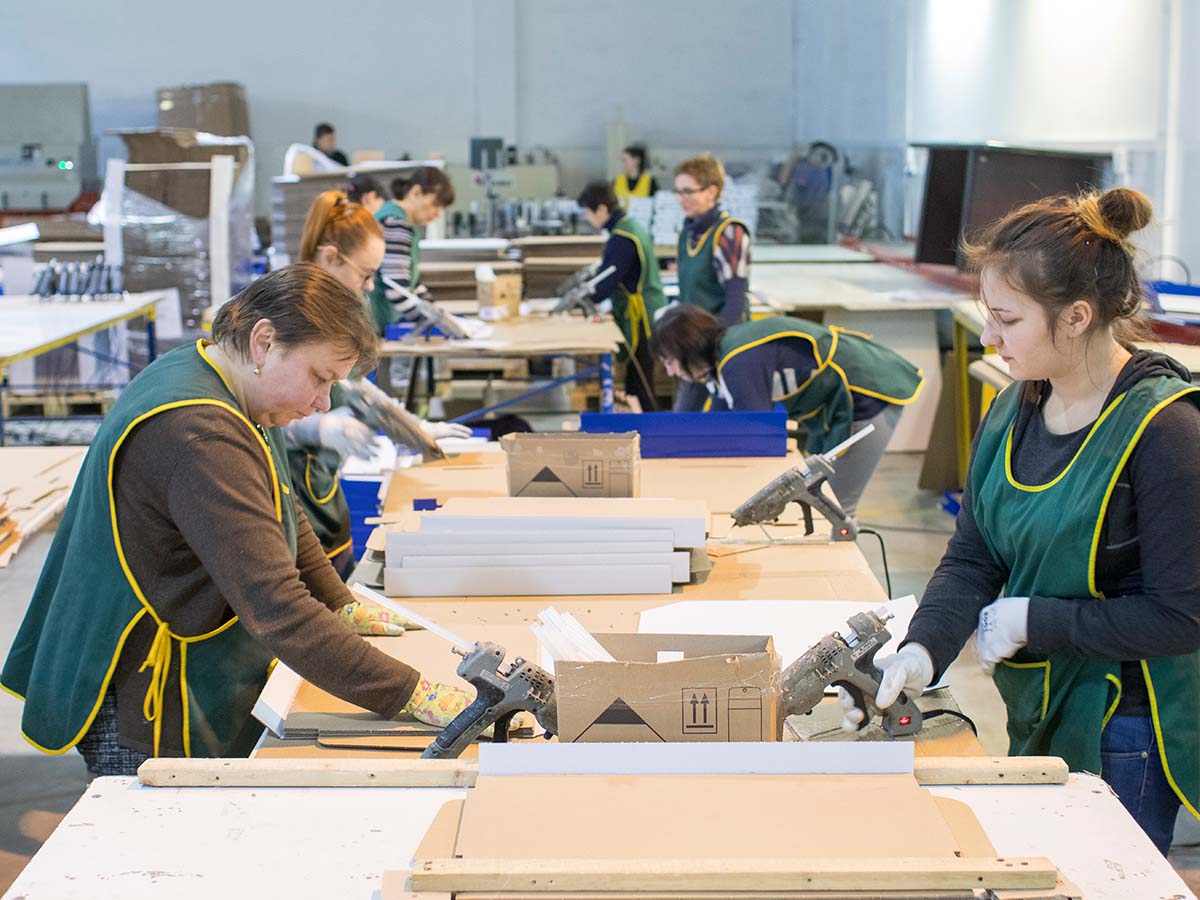 Our WMS is adjusted for the needs of co-packing processes by addition of a highly functional "Production Module" with full traceability. In order to optimise the communication and management processes, we have created interfaces linking our WMS to the Customer systems, which enables immediate response and allows for on-line data exchange and increased flexibility.
Virtually from the beginning of our cooperation with the customer, we are ready to operate with the use of SAP software to manage production orders, invoicing and process reporting.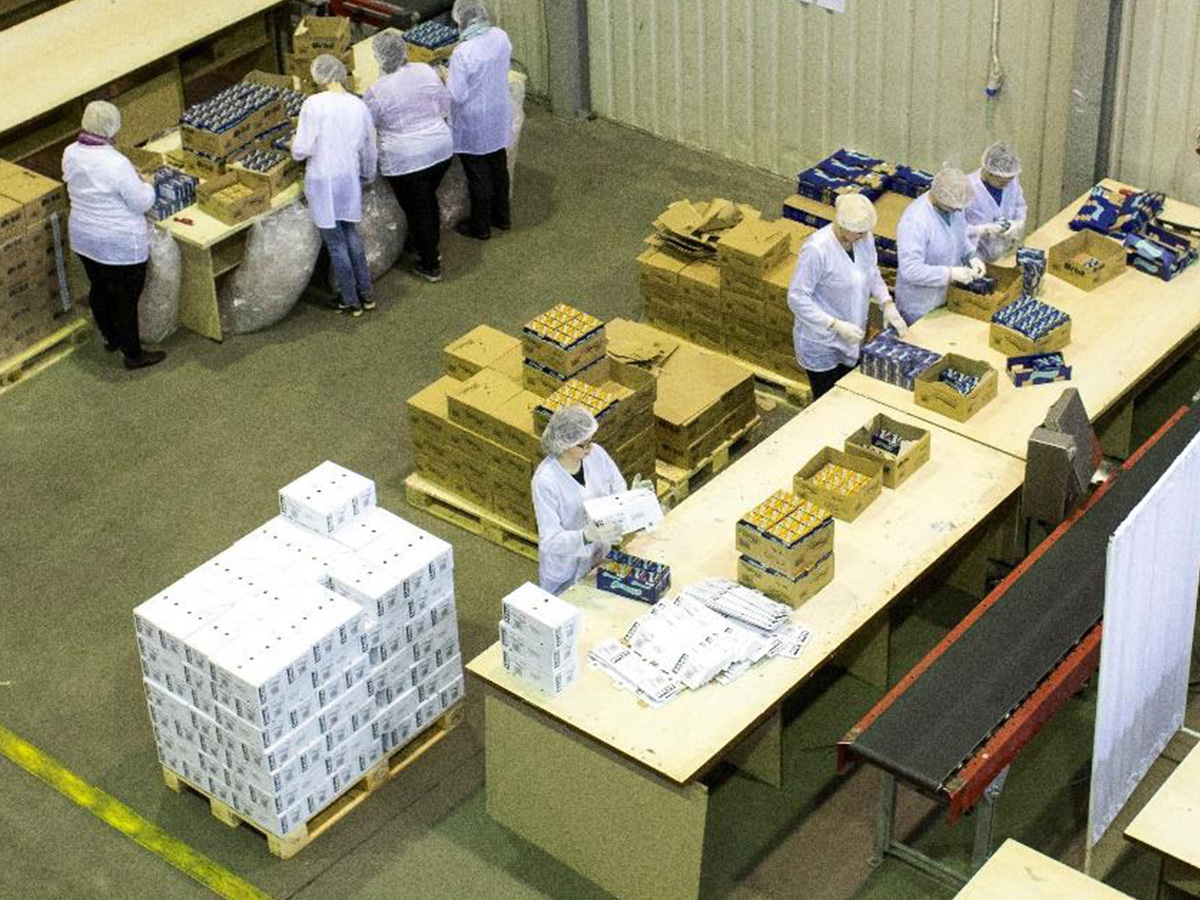 Creation of promotional kits: combination of two to several products in optimum combinations according to customer requirements.
Foil wrapping: combining products into a multipack composed of several homogeneous or different components, or providing a durable protection for any product with the use of:
Labeling: labeling with self-adhesive labels, such as:
In doing so, we use the following technologies: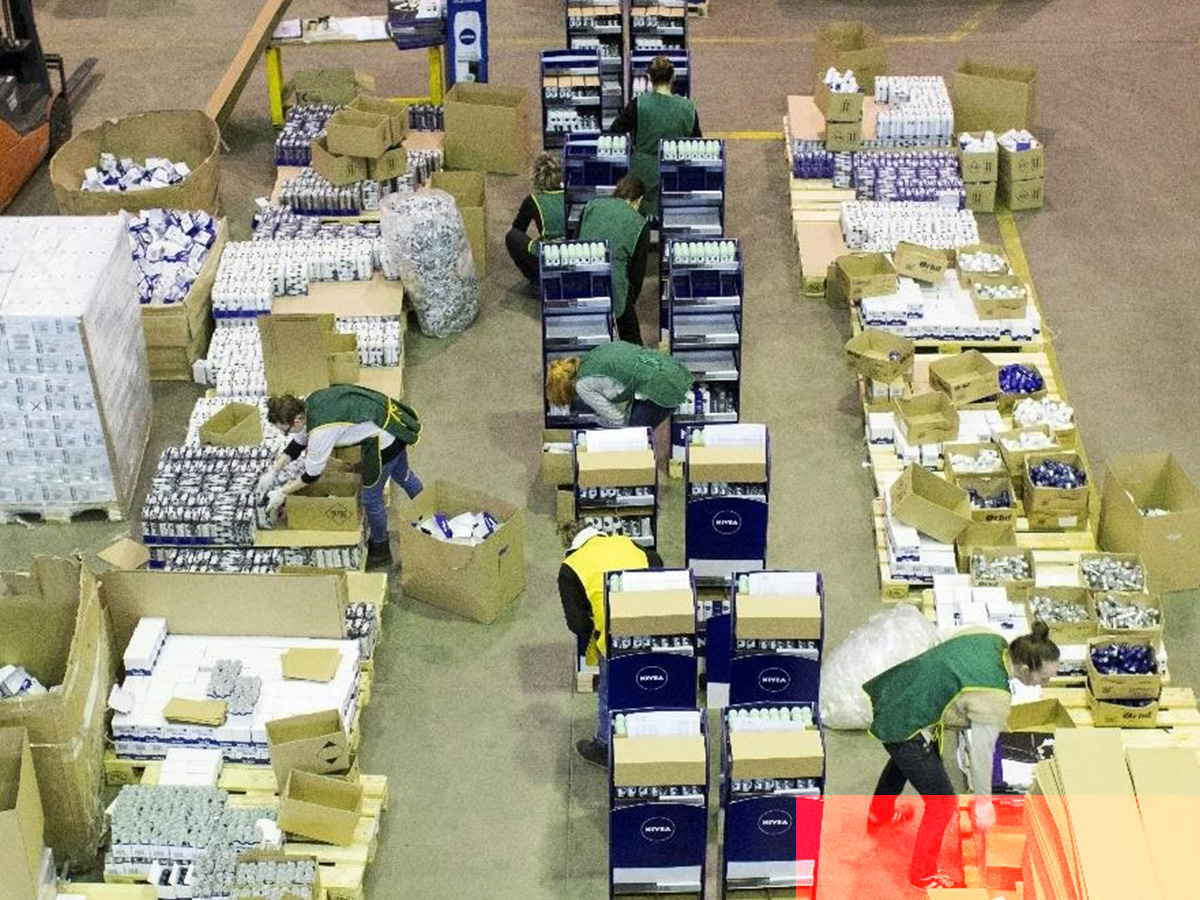 We create exposition and sales displays
Manual work - work done manually according to individual customer specifications:
We have our own Logistic Centers in Osieczna, near Leszno (5,000 m2) and Dąbrowa Górnicza (5,000 m2). Due to the development of cooperation with customers from the food industry, our branch in Dąbrowa has been additionally awarded the IFS Logistics Certificate. Both our branches have modern high-bay warehouses with over 10,000 pallet spaces and are equipped with CCTV system.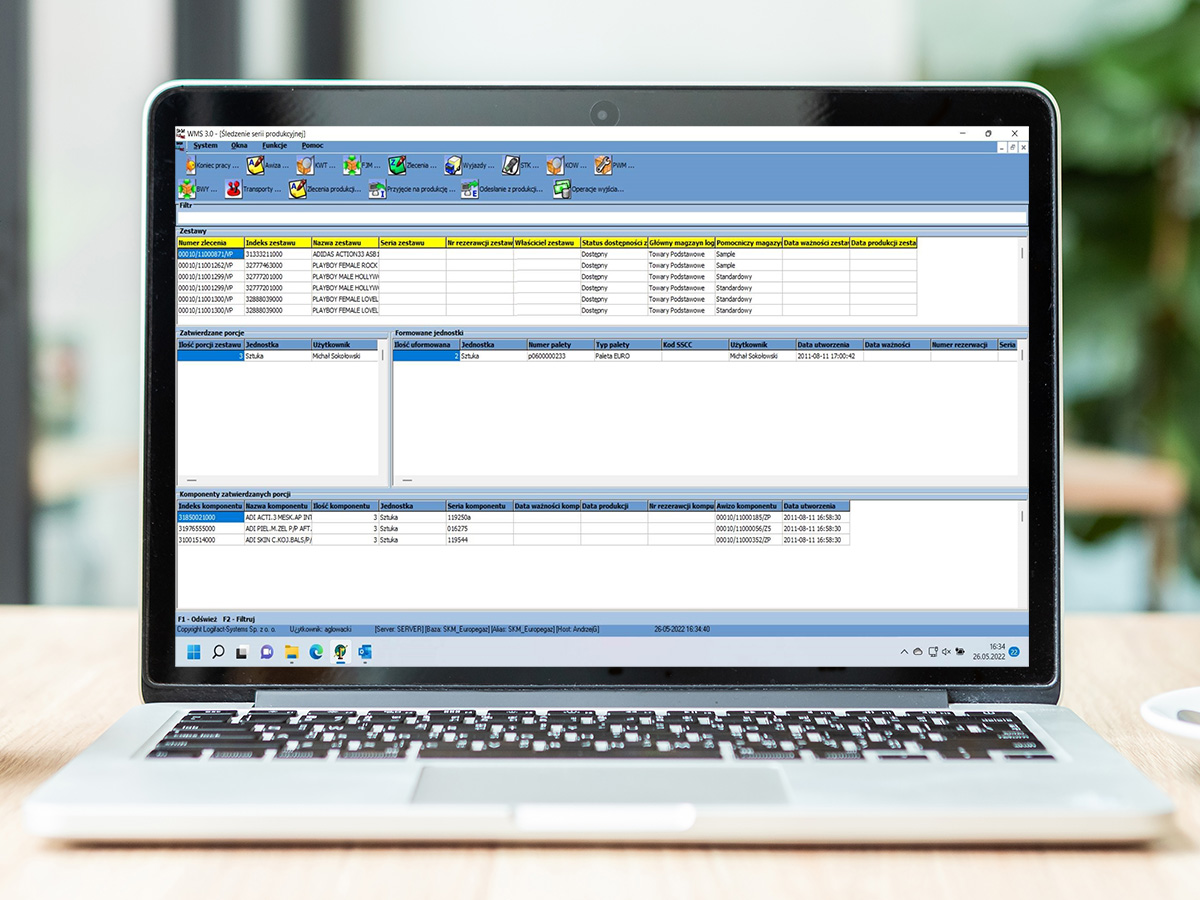 All procedures related to logistics services are managed by an innovative IT system (WMS), and their execution is reported by a dedicated customer-specific interface. Our company's logistic offering includes such services as warehousing, distribution and cross docking.
Over the years, we have also specialised in a range of value-added services that are tailored to satisfy individual needs of our customers. With modern high-bay warehouses equipped with temperature-controlled zones ranging from 10 to 20 degrees Celsius and modern logistics process management systems, we are able to offer the optimum solutions tailored to meet individual needs of our customers. In the case of warehousing, we particularly emphasize the most efficient use of storage space that is available for a wide variety of goods from virtually every industry.
Efficient use of storage space
Our warehouses are characterised by a high degree of security, and the process of storing is coordinated by our qualified staff. Warehousing services include transshipment/handling, storage and all value-adding services added to logistics services, such as cross docking, both domestic and international. We deal in distribution of goods without storing them, thus minimising the amount of trnsshipment/handling activities.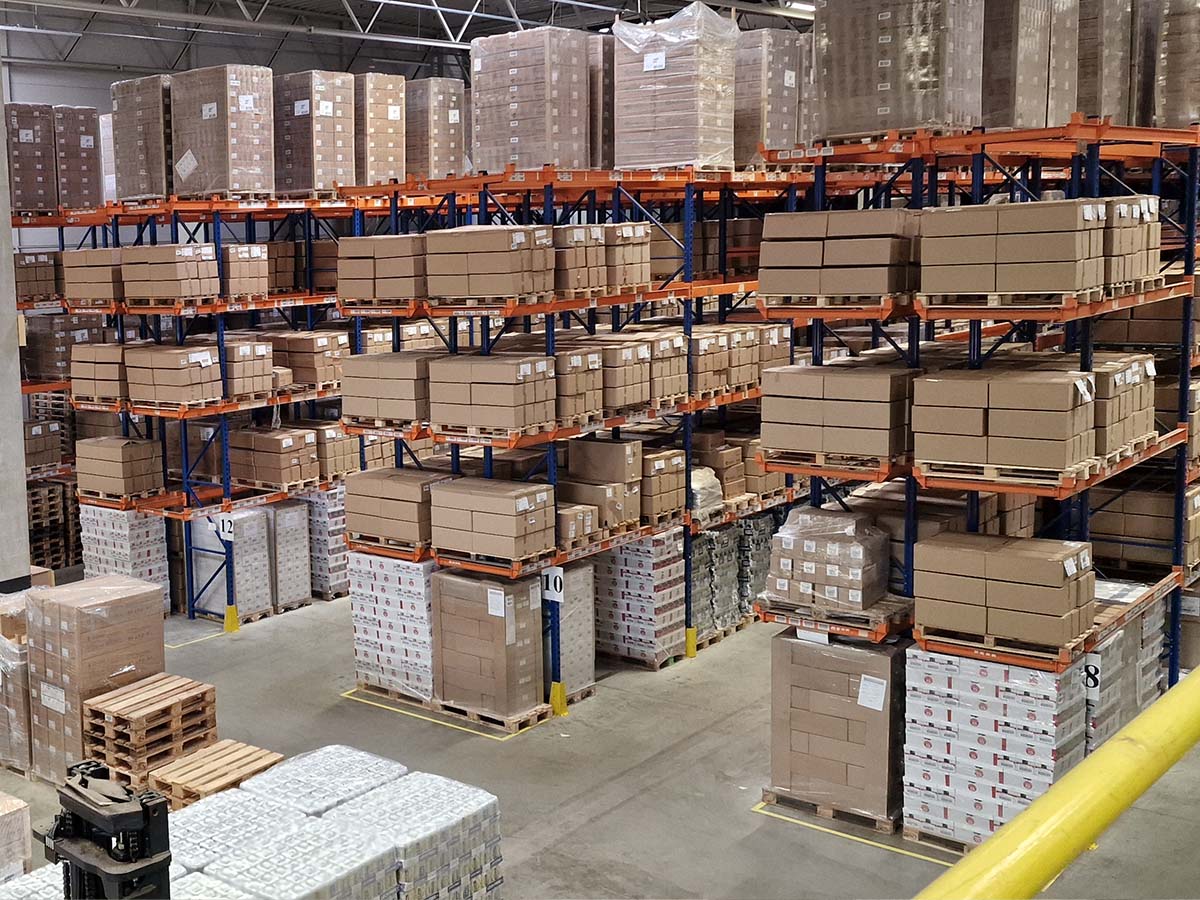 Over the many years of our dealings in the market, we have gained a wealth of experience that allows us to enjoy high satisfaction rates and opinions among our customers.

We offer:
Do you have more questions? Get back to us: