We are one of the prominent leaders in logistics in Europe.
For more than 30 years, our company has been successfully supporting local and international companies in services related to transportation, forwarding and logistics.
The technical potential built up over the years together with the experience and competence of our team enable us to offer flexibility and top-quality services.


Today, thanks to responsible cooperation with our customers and high quality of our services, we have an established position in the European market, which allows both us and our employees to look to the future without fear.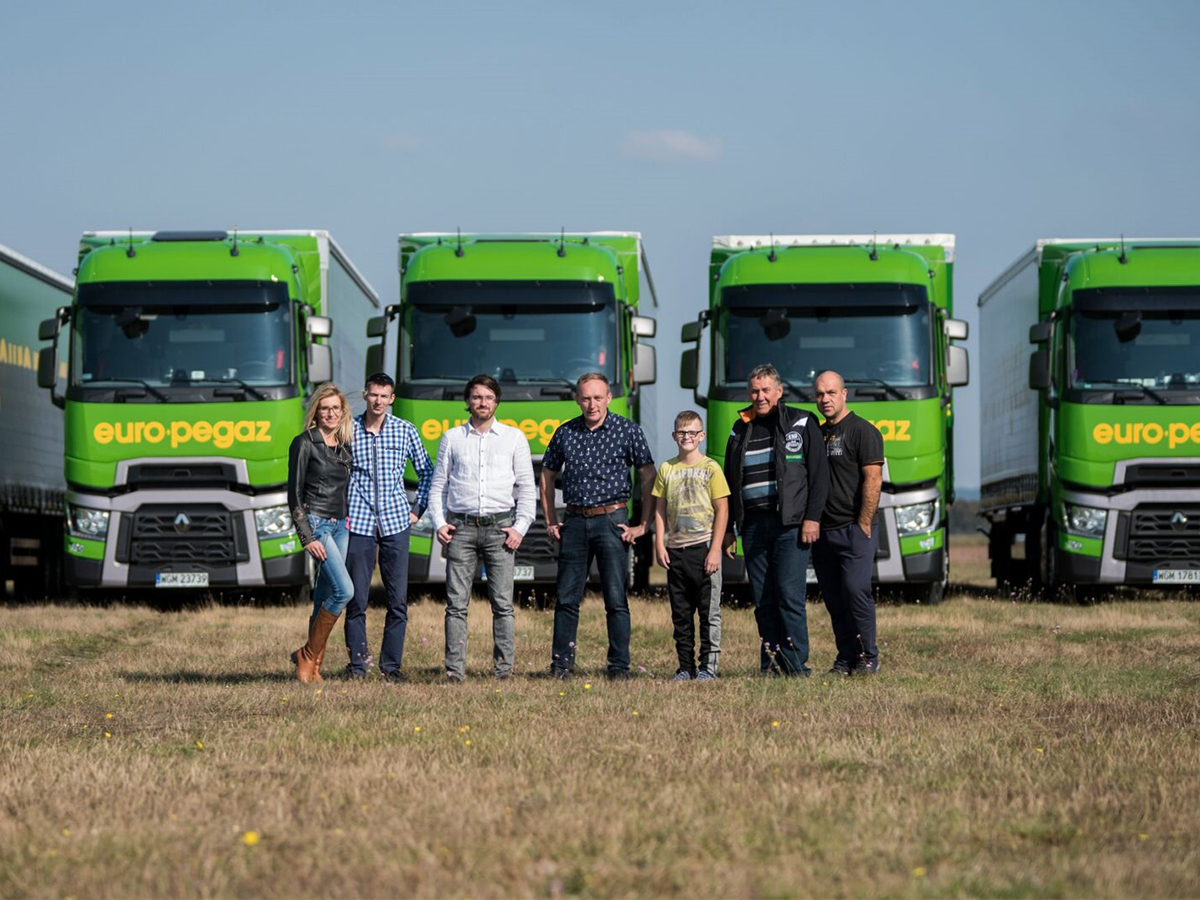 Customer satisfaction is our top priority
In order to ensure the highest possible level of satisfaction for our customers, we systematically invest in our employees, logistics infrastructure and vehicle fleet and we also implement advanced IT management solutions and EDI connections with customers. All of our activities are carried out with care to minimise impact on the environment.
Purchase of the first truck
Einführung des TMS-Systems
First modern A-class warehouse space in Osieczna
New Euro-Pegaz headquarters in Warsaw
Implementation of ISO 14001
Implementation of ISO 9001
Euro-Pegaz Romania Branch
Logistics Center in Dąbrowa Górnicza
LT silo joins the Euro-Pegaz group
Implementation of ISO 28000
Adoption of a new development strategy